Connect to Your Customers
In today's fast-moving, competitive environment, information exchange systems must be state-of-the-art and cost-effective, or your business risks losing valuable data — and valuable customers. You need the right business communication networks for continuous performance, flexibility and scalability.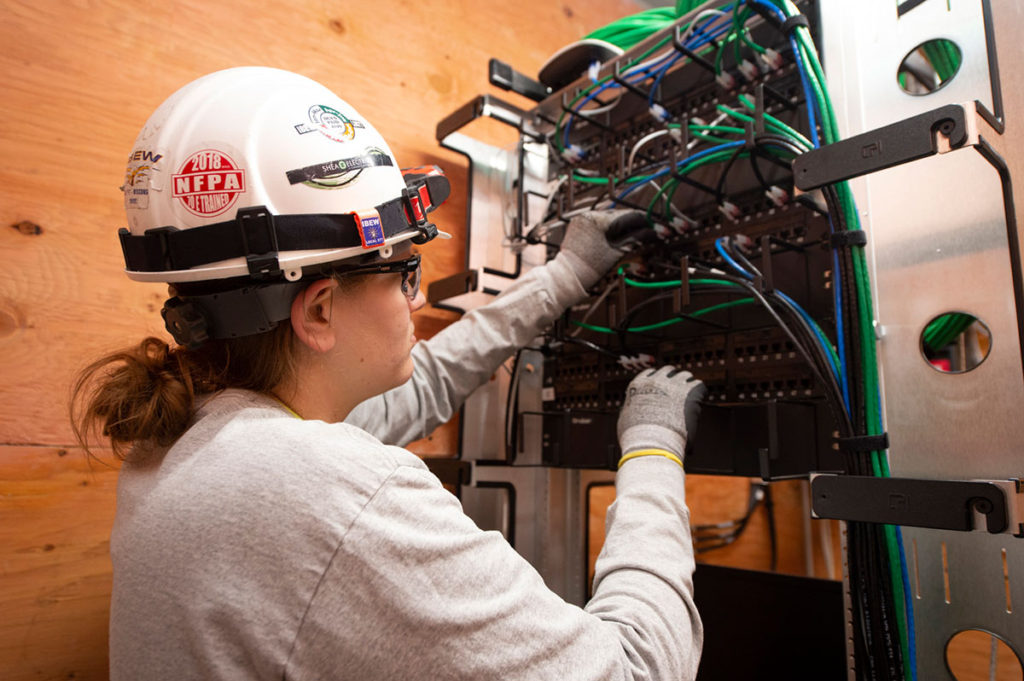 Bringing Business Communication Together
A solid and dependable connection with a fast download speed is vital for giving customers a positive user experience and reducing downtime. Business communication networks, including data cabling systems, fiber optic cable installation, computer room design/build, and custom voice and data systems from your local Shea Electric & Communications' electrical contracting team can integrate your business and increase efficiency.
Consistency with Your Network
You need reliable and speedy networks. Shea Electric & Communications' networking professionals will evaluate, plan, connect and support your business voice and data communication networks so you're up and running 24/7.
Change and Growth
Your business, and its needs, will change over time. Shea Electric & Communications provides wiring for network connectivity with Ethernet and VoIP solutions, which include Cat5e, Cat6, 6A cabling and fiber-optics. These business communication network solutions allow for flexibility, so as your operations grow and adapt, the infrastructure can easily change.
From small to enterprise facilities like offices, hospitals, manufacturing, schools and warehouses, Shea Electric & Communications electrical contractors and communication professionals will help assess, design, install and maintain your business.
Expert Affiliates
Shea Electric & Communications can grow with you. It's formed a strong alliance with well-known brands, including Belden®, Corning®, Panduit®, Hubbell Premise Wiring® and Vertiv/Liebert® to help you reach your goals and protect your IT equipment. Through the global engineering, technology, expertise and customer focus delivered from these industry leaders, Shea Electric & Communications' partnership can accommodate today's intricate IT systems and network equipment.
Business Network Communications Professionals
Servicing Oshkosh, Fond du Lac, Ripon, Waupun and Sheybogan areas, Shea Electric & Communications will help you upgrade your communications networks if you are ready to modernize or build a new facility. We'll consider all aspects of your operation and design a business network communications infrastructure that gives you the best solution for the greatest productivity.
Contact us for your business network communications needs