5G Ultra-Wideband is coming … you need to be ready!
To avoid frequent dropped calls, poor call quality and low cellular data speeds, your building needs to install a 5G booster (DAS) to keep everyone connected. While various building materials help make your building more energy efficient, those same materials block your building's cellular connection. A 5G booster corrects the problem of dropped calls and poor call quality, helping your employees, customers and visitors stay connected.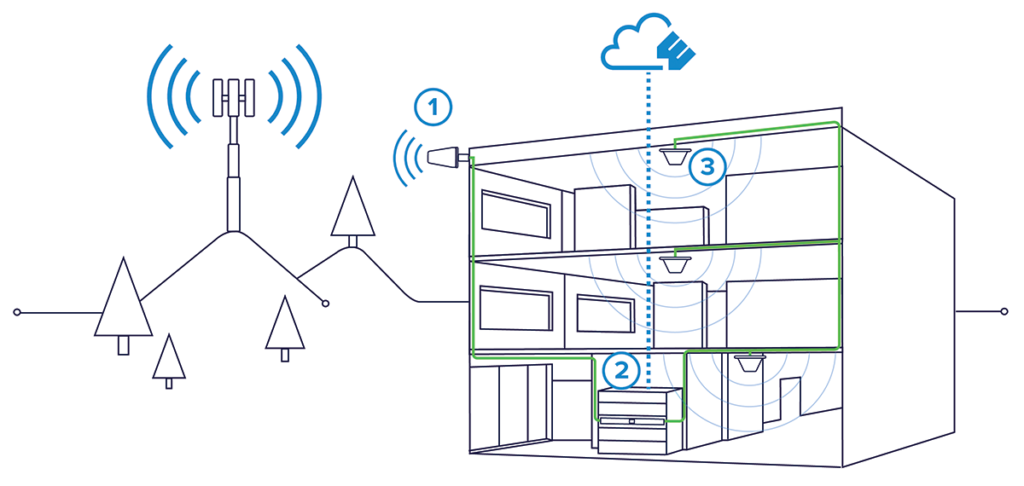 Shea Electric works with you to determine your technology challenges and then partners with Wilson Electronics to install a DAS network of spatially separated antenna nodes connected to a common source to improve wireless service.
We will assess your building's needs and then implement a four-step process to increase communication within your building.
An outside antenna reaches out to capture voice and data signals from the nearest cell tower and works with all carriers.
The installed 5G booster receives the outside signal from the antenna.
The booster amplifies the outside signal 32 times and sends it to inside antennas.
The inside antennas broadcast the boosted signal inside the building.
Contact Shea Electric & Communications to learn how you can increase your wireless signal and improve communication within your building.
Contact us for your EV charging needs