Your Partner in EV Charging
Automotive manufacturers continue to add electrical vehicles (EVs) to their lineups, with some planning to sell only EVs by the end of the decade.  All those vehicles will need a place to charge besides their owners' homes, which is why businesses, commercial property owners and municipalities need to act now to install EV charging stations. Shea Electric partners with Light Effective Design to bring breezEV electric vehicle chargers to your business.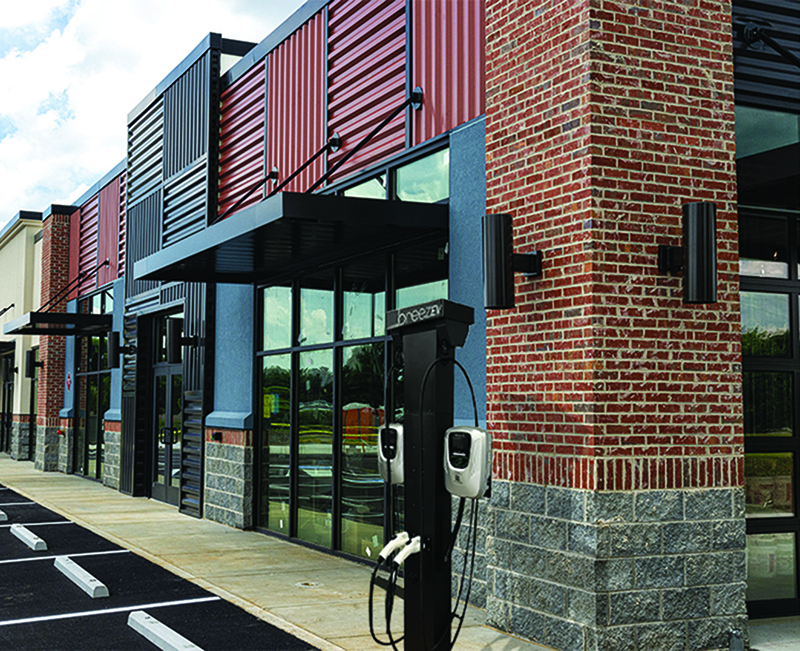 The breezEV charging system provides customers with a smart, simple charging experience. All vehicles can use the chargers and drivers do not need to be part of a special network to use them. The chargers follow the Open Charge Point Protocol (OCPP).
Benefits of using OCPP:
Flexibility: OCPP enables property owners to provide the latest technology and software offering better pricing and features.
Interoperability: OCPP is vendor-agnostic, meaning any OCPP compliant hardware or software will work.
Scalability: Operators can add new chargers from different vendors or select new service providers as needed.
Future-proof: OCPP is vendor-agnostic, which means the investment made in OCPP compliant EV charging stations is safe
Utilizing AmpUp, an EV software company delivering stress-free charging solutions to drivers, this technology provides advanced and easy-to-use tools for managing multiple EV stations and locations.
Contact Shea Electric & Communications to learn how your business, property or municipality can best prepare for the future of EVs.
Contact us for EV needs