Worry-Free Wiring
From business communication networks to audio visual systems, Shea Electric & Communications will find the right low voltage wiring solutions for top performance, flexibility and expansion as needs change.
When it comes to business network wiring such as voice, data cabling and fiber-optics throughout your building, low voltage wiring is highly dependable. You can be confident that your computers, servers and other key electrical systems are cabled and powered properly to keep your business fully operational 24/7.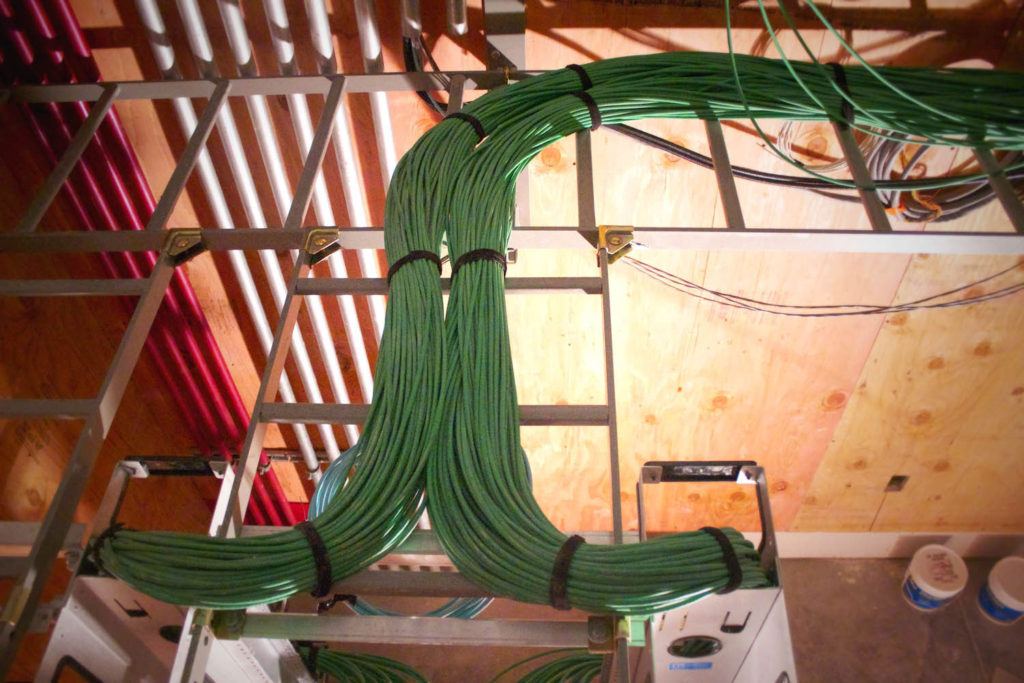 Structured Cabling Means Convenience
Properly installed low voltage wiring for voice, data and fiber-optic cabling offers greater organization and lower infrastructure costs. By connecting all communications devices, efficiency and reliability are improved.
Partnering with respected names like Vertiv/Liebert®,
Hubbell Premise Wiring® and Panduit®, Shea Electric & Communications' low voltage wiring electrical contractors can accommodate today's dense and complex IT systems and business needs.
Low Voltage Wiring Expertise
Low voltage wiring requires specific training so cabling and infrastructure is installed correctly per EIA/TIA standards.
Shea Electric & Communications electrical contracting staff work directly with builders, general contractors and property owners to achieve your goals – enhancing your performance and making business easier.
And, Shea Electric & Communications features superior audio products with Bogen Engineered Systems® for the finest sound and installation. It's the leading provider of sound systems and performance audio products for commercial, industrial and institutional applications.
Why Shea Electric & Communications?
From new construction to upgrades, maintenance and repair, Shea Electric & Communications' skilled electrical and low voltage contracting team will ensure your job is finished to meet code and standards. And, since all products are tested before they're considered for customers, you know your low voltage wring needs will be done right.