Superior Sound & Vibrant Visuals
You need exceptional sound and visuals in your building. From audio and visual essentials in your office's conference room to paging systems in your warehouse, business audio visual systems allow for crisp acoustics and clear graphics. Shea Electric & Communications has the electrical contracting team to help you with all your AV needs including video walls and mass notification systems.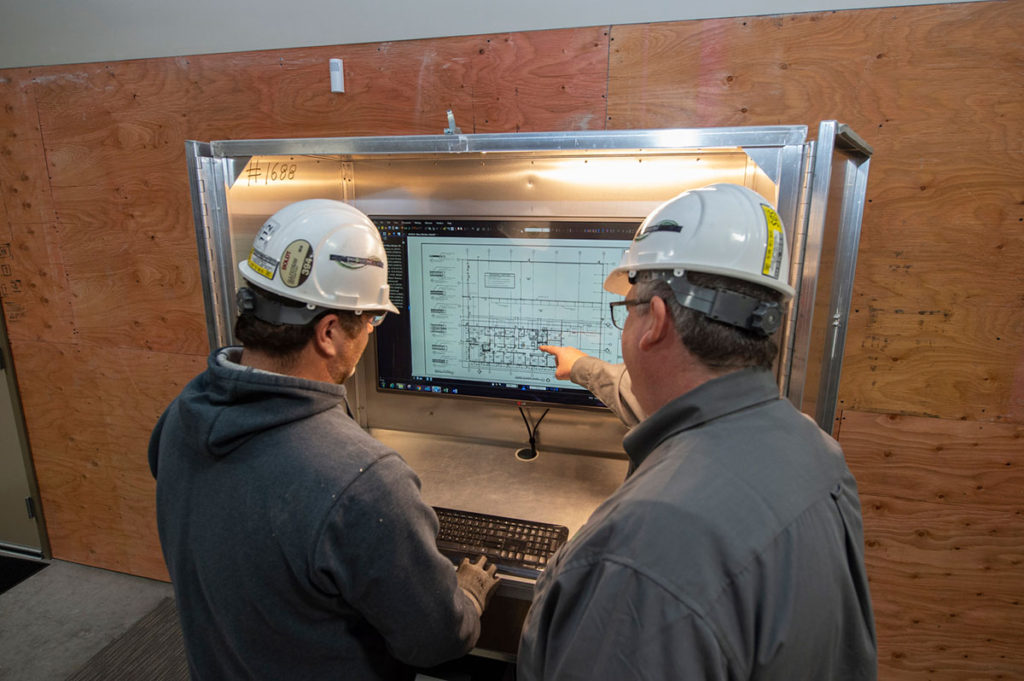 Plenty of Audio Visual System Options
New building? Time to upgrade? The right sights and sounds deliver a consistent customer and employee experience. Shea Electric & Communications' audio visual team has you covered. Whether you are in Oshkosh, Fond du Lac, Ripon, Waupun or nearby Sheyboygan, we'll help select what's right for you and your business' needs.
Simplicity at Your Fingertips
Audio visual equipment and systems can sound complicated. But they don't have to be. Experienced communications professionals at Shea Electric & Communications will assess, design, install and maintain your equipment. And because we are local and near you, we'll show you how to use it, too, so you can control every aspect of your business.
Skills Where You Need it
Products like high output speakers, projectors, LCD/LED screens, interactive white boards and PA systems can help you achieve your audio visual goals. Whether it's a theater, sports facility, boardroom or warehouse, reliable audio visual installation and audio visual equipment will enhance your communication and the customer experience.
Strategic Alliance
Featuring superior audio products and systems, Shea Electric & Communications leads with Bogen Engineered Systems®, which manufactures the finest sound and installation equipment. In fact, it's the leading provider of sound systems and performance audio products for commercial, industrial and institutional applications.
Value You Can See & Hear
As a certified distributor of quality audio visual systems, Shea Electric & Communications' knowledgeable communications team of top-rated electrical contractors will provide you the best sound and visual systems possible. Bottom line? You'll get streamlined internal communication and your customers will get a better experience.
Contact us for your audio visual system needs