Controlled Access Systems Provide Safety
With flexible work schedules or various work shifts, building access and door control systems are an important part of a business's security. Whether it's opening a door into a building, certain areas within a building, or outside gates, access controls will keep your business and employees safe.
Hospitals, doctors' offices, health insurance companies, banks and credit unions, corporations, data centers, churches and schools can all benefit from access control systems. Without controlled access, patient privacy, financial information and employee safety are all at risk.
Access controls consistently monitor and control the flow of employee traffic in and out of sensitive areas, along with protecting employees and intellectual property.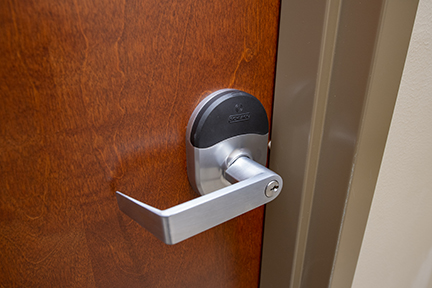 We'll assist with setting up a new access and door control system.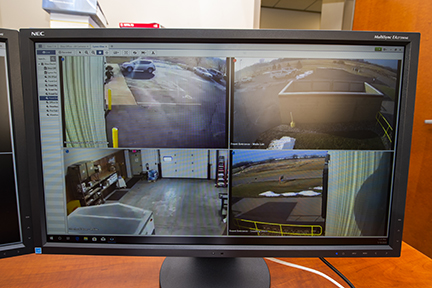 We'll help you modernize your existing business security system.
We'll examine your system and fix problems or weaknesses.
Access and Door Control Systems = Less Hassle
When keys are lost or stolen, it's inconvenient and expensive to change locks and re-issue keys. And keyed entries come with their own gambles: Key holders can create copies, creating additional security risks. Don't leave your company's security to chance.
To stay on top of door access control technologies, Shea Electric & Communications partners with industry leaders Avigilon™ and Galaxy Control Sytems™. Featuring the most advanced line of access control technology, Shea Electric & Communications will assess, design, install and maintain to fit your unique business need.
Deter strangers
Prevent unauthorized visitor access.
Track entry and exit times
Accommodate employees, trusted vendors and suppliers on your terms.
Secure sensitive information
Protect sensitive data for employees with the right clearance levels.
Reduce lost keys
Simply issue a new access card or remove employee access from the system.
WHY SHEA ELECTRIC & COMMUNICATIONS?
Servicing Oshkosh, Fond du Lac, Ripon, Waupun and Sheboygan areas, Shea Electric & Communications is the go-to for access and door control systems. Its experienced team of electrical contractors will work with you to find a fully integrated solution that's easy to use. Whether it's just one door or many, Shea Electric & Communications will assess your needs, design, install and maintain a custom access control system for your business.
Contact us for your access control system needs